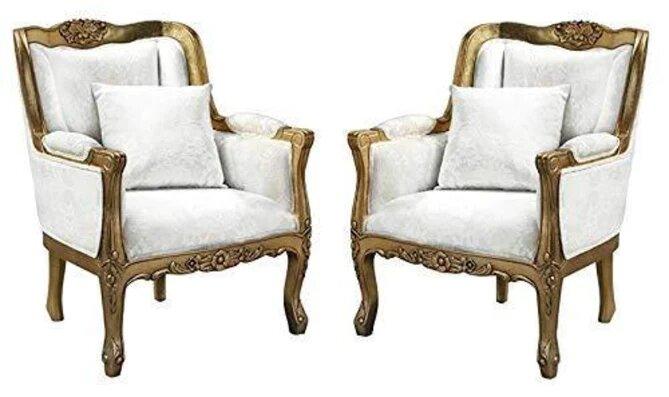 Wooden armchairs are perfect decorative items - Wooden Twist
Armchairs are the perfect seats to decorate your interiors as they provide comfort with style. They are available in a variety of fabrics such as cotton, velvet, wool, etc. The clothes add to the square of the chair. Designs printed in cotton reflect beauty but you should not go for them if you have children and pets in your home.
Buy a wooden armchairs online if you want a durable and sturdy chair. Wooden armchairs are made of solid high-quality wood and make lifelong investments. The quality and royal appearance of the wooden chairs is unmatched.
Experiment with velvet fabric in bold colours to add a pop of colour on your comfortable nook and go for lighter colours like beige, white and grey if your style is minimal. These shades never go out of trend as well as complement the walls. Armchair readings are also perfect in nooks or living rooms.
Browse through wooden armchair's gorgeous range on Wooden Twist and choose the most suitable for your decor. Buy chairs online in design, color, fabric and more.
In Wooden Twist, you will get good quality furniture at an affordable price. Set your budget wisely and add only the required price filters. You'll find plenty of reasonable options to choose from.