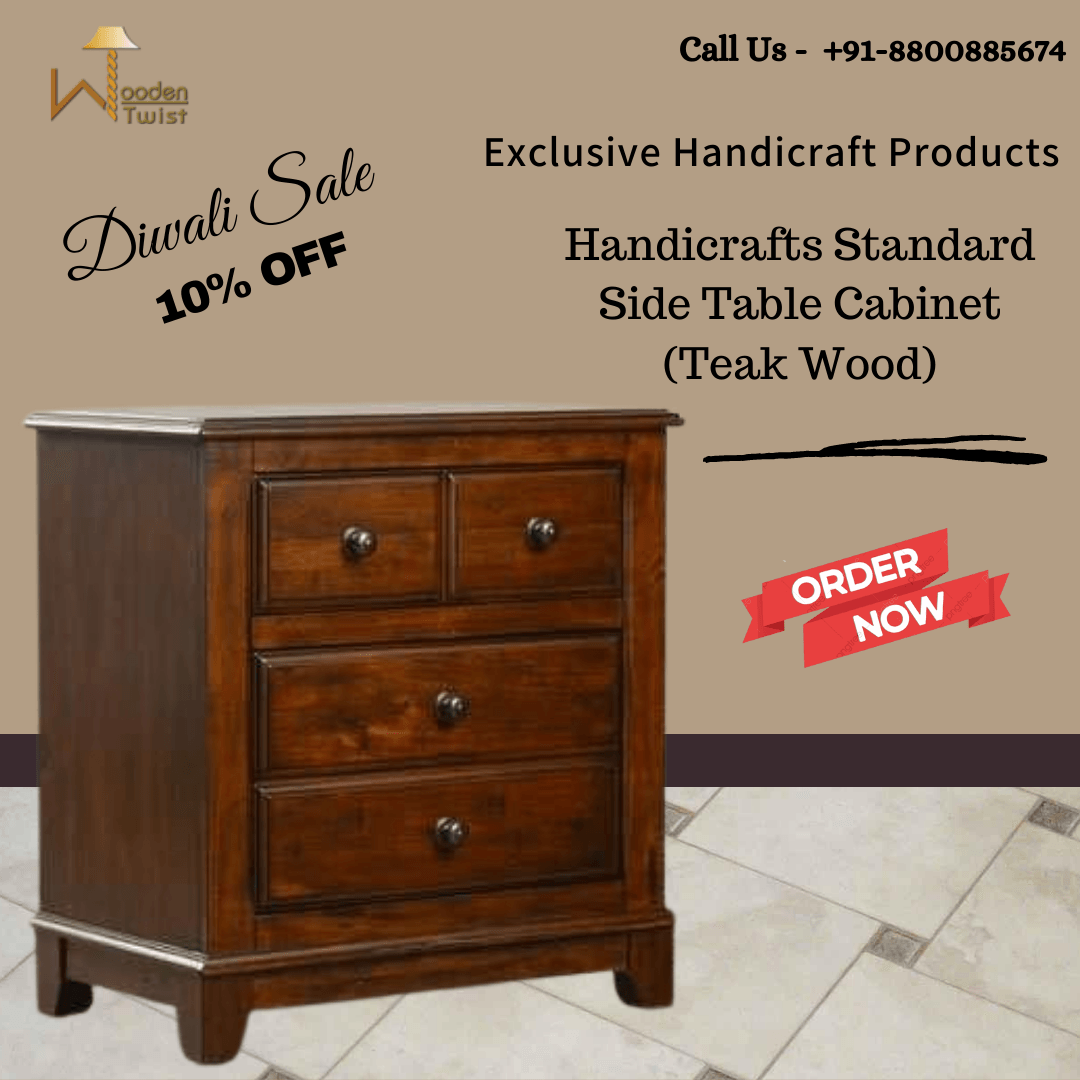 Are End Tables The Future Of Compact & Space Saving Furniture?
Virtual shopping is the real deal today. Everyone likes to shop online as online shopping has diminished the long hours of standing in the market, roaming around in the shopping malls and the amount of money spent on travelling.
Buy wooden end table online while sitting at home has indeed opened new doors of comfort and innovations. There are a variety of innovative products coming into trend. With that, new possibilities to enhance and beautify of your home.
To complement a big piece of furniture, you need a small piece of furniture. It makes the perfect combination to highlight a living space or be it any kind of space in your home.
Home decoration and interior design is an art and each one is striving to be that artist. We love to install modern furniture and home decor accessories in our homes to change the overall aesthetics. And we all deserve a pat on the back for spreading this gorgeousness and creativity.
After all, a creatively designed space boosts your productivity and removes procrastination.
A few hours of happiness and comfort are only cherished in a gorgeous home after working for long hours in the workplace and coming back in the late evenings. One small piece of furniture which makes a big difference to a space is a side table or end table. These can make you top the styling game.
Now, what is the difference between a side table and an end table? A side table is placed beside an existing piece of furniture, mainly a sofa or a chair against a wall or in an open area.
It comprises a large surface area whereas
wooden end table designs
are placed at the end of a sofa and against the wall. It has a small surface area and is mostly fit in compact spaces. A wooden end table in premium quality oak wood or teak wood has a reputation of being sturdy, durable and stunning for ages.