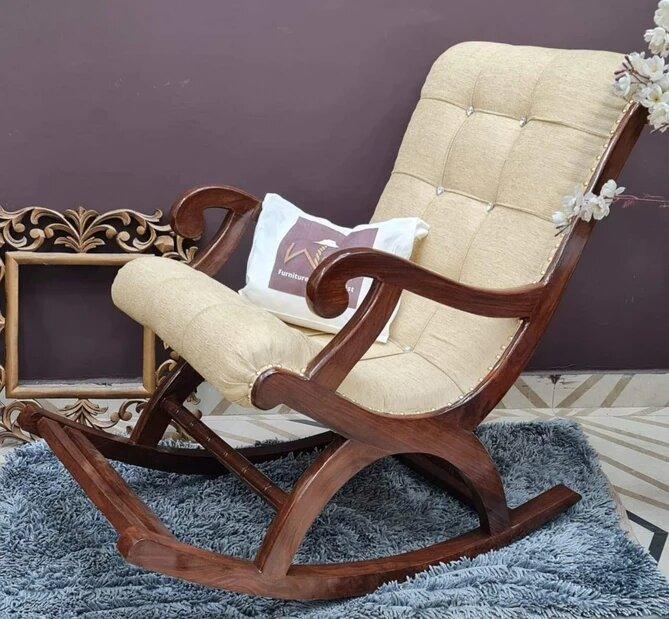 Enjoy the Utmost Comfort By Designing A Space With The Classic Rocking Chair
Rocking chairs are a thing of beauty to curl up in for leisure. These chairs have curved bands at the bottom of the legs which help them move back and forth in a gentle motion. This furniture has been there for centuries and is meant to serve an enormous amount of comfort.
Most of us have seen this antique chair as a perfect abode of our grandfathers and their father however it is suitable for all age groups. The seat can match the aesthetics and comfort requirement.
Wooden Rocking Chairs are the most durable and long-lasting. Wood furniture reflects royal tastes and complements a vintage-themed decor as well. The quality of hardwood is exceptional.
With the pace of time, there have been so many transformations in the design and style of the chair. Nowadays, many modern styles have come into trend in various fabric upholsteries.
If you are eager to design your interiors with the rocking chair and find the utmost comfort, you are most welcome as the furniture serves you various health benefits as well such as better blood circulation, healing back pain and releasing stress.
These are once used by some of the greatest personalities like The American President John F. Kennedy to heal his back pain. For outdoor purposes like balcony, porch, garden etc. choose a chair that is resistant to any harm caused by the sunlight and weather or buy foldable ones.
Well, there are different materials such as metal, wood, plastic, steel, and wrought iron used in the making of these chairs. One can choose according to their preferences and style. The plastic rocking chairs are a perfect match for a kids' room as they are lightweight.
We recommend you browse through the gorgeous designs at Wooden Twist and choose the one that suits your design and comfort preferences. Wooden Twist is your online and offline furniture store that will meet your expectations with the best in an affordable range.