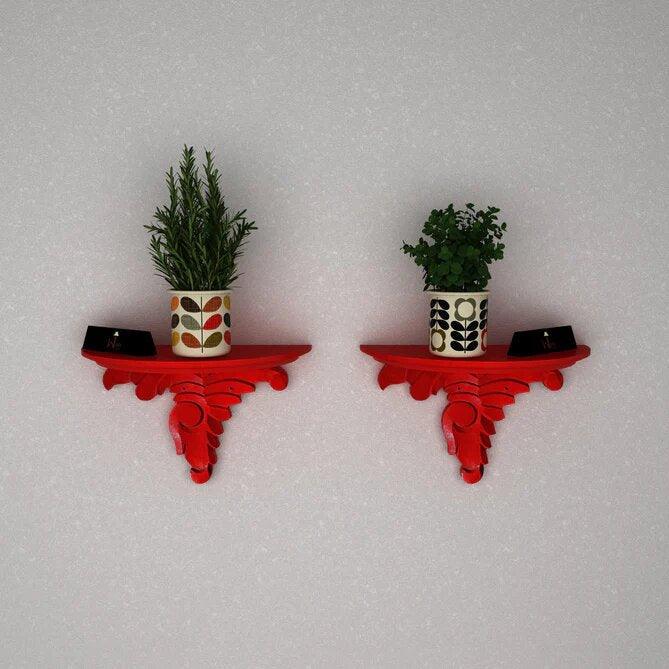 Decorate your Empty Walls Now Through Stylish Wooden Wall Shelves
Creating a storage area for books, cosmetics, remotes, and set set-up becomes so easy and convenient by installing a wall rack. You just have to place these things on the top and it is so easy and quick to install. The Wrought Iron & Floating Wall Shelves can add a royal touch to the bedroom.
The place in the house where you never stop looking for storage options to organize the number of dishware and drinkware items is the kitchen. Modern kitchens are anyway organized and stylish. Most interior designers recommend attaching a floating shelf in this space to keep things handy while cooking and baking as the cabinets keep everything closed and hidden but open racks do not.
Floating wall shelves can add to the convenience and style of both. In many modern apartments, we can find a kitchen bar created in the center with these space-saving storage options. These can help stack up the Wine bottles & glasses in style. Add a bit of greenery and cookbooks to style it nicely.
Most home decor enthusiasts prefer adding a shelf to the living room to display decorative pieces and collectibles from years of travel. Everybody wants their living room to have top-notch decor as that is the ultimate spot for entertaining guests and hosting family gatherings. It is not so much about storage as much as it is about making a focal point of attraction.
This is the reason why Wooden wall shelves are installed in the S, L, and U shapes to enhance the decor and sometimes they are selected from the collection of exciting designs and colours to spruce up the wall. Vases, paintings, books, travel souvenirs, mementos and many decorative pieces are displayed on the top to make a statement and showcase the taste and personality of the homeowner.