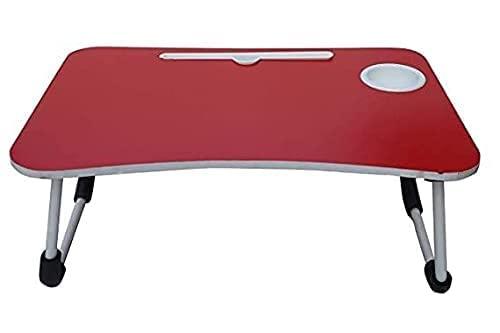 Make A Work From Home Setup Easily @ Through Wooden Laptop Table
One can also use some quick hacks like placing a pile of books to elevate the height but this solution is not permanent and stable. That is why users prefer ergonomic stands.
When travelling no one has to worry about extra luggage as the laptop is lightweight and can be carried from one place to another hence the stands are designed in the same manner to support them. Working in comfort is important while working while you travel and the wooden stands can fit anywhere. These come in foldable designs as well to suit different needs.
The lap trays have sleek designs to match the structure of a laptop and that is why these complement a modern work setup. A wooden laptop table always looks aesthetic and is sturdy and durable as well. It comes in a myriad of designs and styles to showcase a minimalistic and clean look. The best equipment to design a modern workspace.
The designs of laptop stands are highly multifunction as they can double up as a breakfast or bed table. One can use the stable base for playing board games as well.
These come with stationery and coffee cup holders as well to store useful accessories. Some designs have drawers installed in them where journals, files and documents can be kept safely.
A laptop tables can place the device in the right position and complementing it with a small keyboard and mouse is also a comfortable way to work. It increases your comfort level and allows you to work more productively.
This setup enables an employee to work for long hours as there will be no discomfort and body aches. The ergonomic tables are perfect for keeping a standard distance between the eyes and the screen decreasing the risk of eyesight problems.