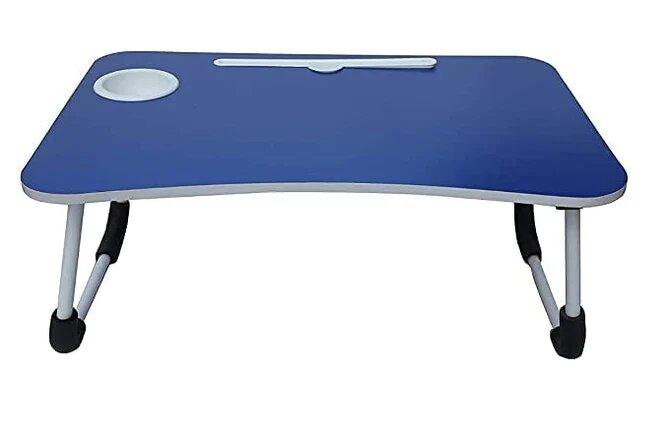 An Amazing Laptop Tables @ Start Your Work At Home
A foldable stand fits best for small spaces and one can fold it back once the work is done. Carry it conveniently while travelling or moving from one place to the other in your bag along with the device itself. These are available in a myriad of sizes, shapes and colours to become the ultimate highlight of your workspace.
A wooden laptop table can provide you with a stable and strong base to keep your device in place but also it comes with storage options nowadays. You can store your important documents and chargers in the drawers and fit stationery and coffee containers in the holders given at the tabletop. One can even place a phone or IPad in the holder. In this way, it is easy to design an organized work setup at home.
The best part about a laptop stand is that one can adjust the height and angles of the screen as some models are highly flexible. There will be a standard distance between the eyes and the screen saving a user from eyesight problems and issues. There would be no need to keep the electronic gadget on the lap for work.
The harmful rays can become the reason for causing various health problems. There are a variety of laptop tables created to work from different spaces. Work while sitting on the couch or the floor, the stand differs in size for various setups. When you work on the couch, a small-sized stand would be needed to fit in the compact spaces.
Laptop tables are available in different kinds of materials such as plastic, wood, metal etc. but the quality of wood is always unparalleled. It is the most long lasting material and also looks aesthetically pleasing to the eyes.
You should totally opt for the ones made in wood. Do not forget to check out the collection of wooden laptop stands at Wooden Twist. There is an affordable range in high quality wood available to provide the customers with great comfort & style.