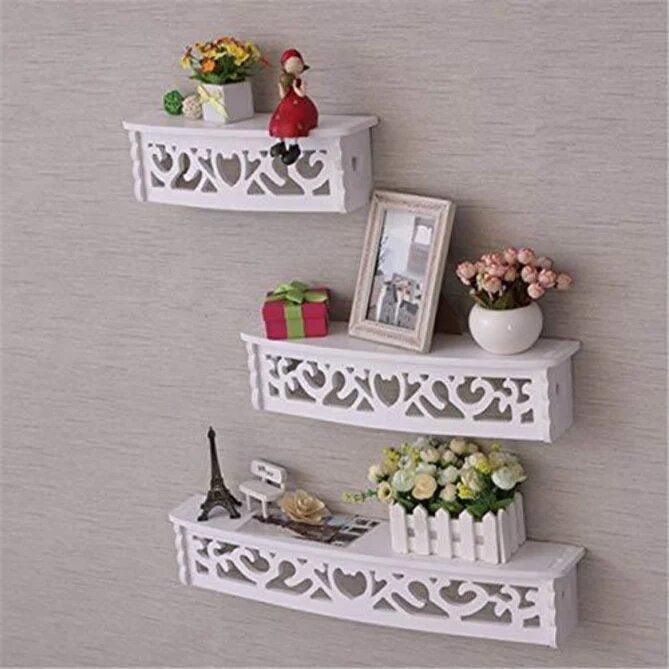 Get Interior Your Walls through Wooden Wall Shelves
The brackets are hidden under or at the backside of the panels and the shelf are attached to the surface with the support of invisible brackets. This creates the illusion of the racks floating in the air and makes the room look airy and bigger.
The wooden wall shelves showcase a clean look with sleek lines. That is something which makes everything appear less congested. Wood brings a rustic touch to the room and goes well with any decor theme be it vintage, modern or bohemian.
One can display many decorative items on the top of the wooden racks like Artifacts, photo frames, and travel souvenirs and personalize the decor. Plants on wood racks bring a lively touch to the home.
The floating shelf is lightweight and can be attached very quickly as the installation process is easy and can be done by anyone in the house. You just have to read the guidelines and there will be no need to call the team of experts and hire them by spending money. Also, these shelves can help keep things handy as compared to the cabinets where they will be hidden and difficult to find.
Floating wall shelves come in a myriad of designs, sizes, shapes and colours to spruce up the wall of your home. There are geometric and abstract designs as well and you can paint these units according to your choice of colour palette for a room. The portable shelves are one of the nicest storage options.
If you are looking to buy these storage units online, explore the gorgeous collection at Wooden Twist. You can find the most aesthetic and beautifully designed wall shelf in premium quality material in the exclusive collection. The price range is affordable for all customers only at your one-stop store for all Furniture & decor needs.