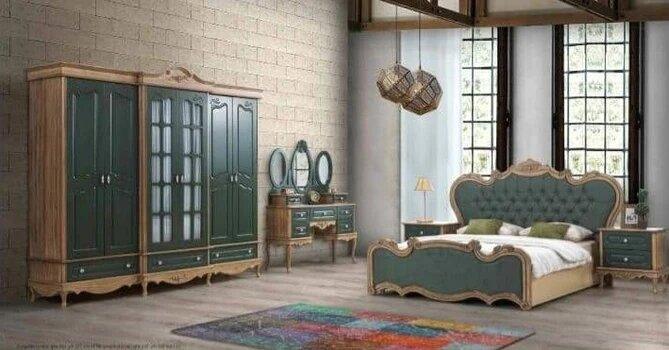 Trending Designs of Wooden Beds In 2023
A bed is one of the most essential pieces of furniture in a home. It not only provides comfort but also brings a luxurious feel to the bedroom. Overall, it ties the different elements of a room into the place and brings about a relaxing atmosphere and vibes.
Dated back to the middle ages, beds were only made of wood and were filled with feathers and straws. Whereas today,  modern beds are designed to serve extra comfort with soft, padded, and foam-filled mattresses.
The quality of your sleep depends on the quality of your bed. Wooden beds are classic, and aesthetic and rank high in providing the utmost comfort. These are one-time investments and are hard to break.
While choosing a design, you must also make sure that it complements the decor theme of your bedroom. In the modern era of furniture, There is a myriad of designs and styles available online.
Cottage Style - This is a timeless piece of furniture with a solid construction, unique detailing, and antique carvings. Whether it is the traditional, bohemian, or modern-themed decor, this piece complements all with its rustic and raw feel. The frame is usually made of solid wood like Oak and Teak.
These kinds of wooden bed designs like many others feature a headboard and shelves at the footboard. Both the upper and lower additions are beautifully designed with carvings, bold colors and patterns giving out a cottage-type look to the room.
With Storage - There are beds with storage options available in the market. These are perfectly suited for congested bedrooms where you can have extra space in the form of boxes and drawers and you can then store pillows, blankets, and other stuff as well. This design is perfect for both comfort and storage.
Platform beds - This wooden bed designs best suit modern-day decor. The lower structure is low seated to the ground and automatically makes the room look bigger. It is upholstered in the finest of fabrics and has padded mattresses for extra comfort. The minimalist design features sleek lines and a clean look.
Canopy Bed - A structure with Four tall posts on the corners with netted curtains hanging from the top gives a dreamy look. This design brings luxury and elegance to any room. Perfect for a couple and becomes the focal point of attraction.
Are you looking to buy a luxurious bed for your new home? Browse through the exclusive collection at Wooden Twist. A myriad of options in different patterns and colors are available on the website for you to buy at cheap prices online. Talented artisans have designed these beds in high-quality wood with heavy gold carvings.