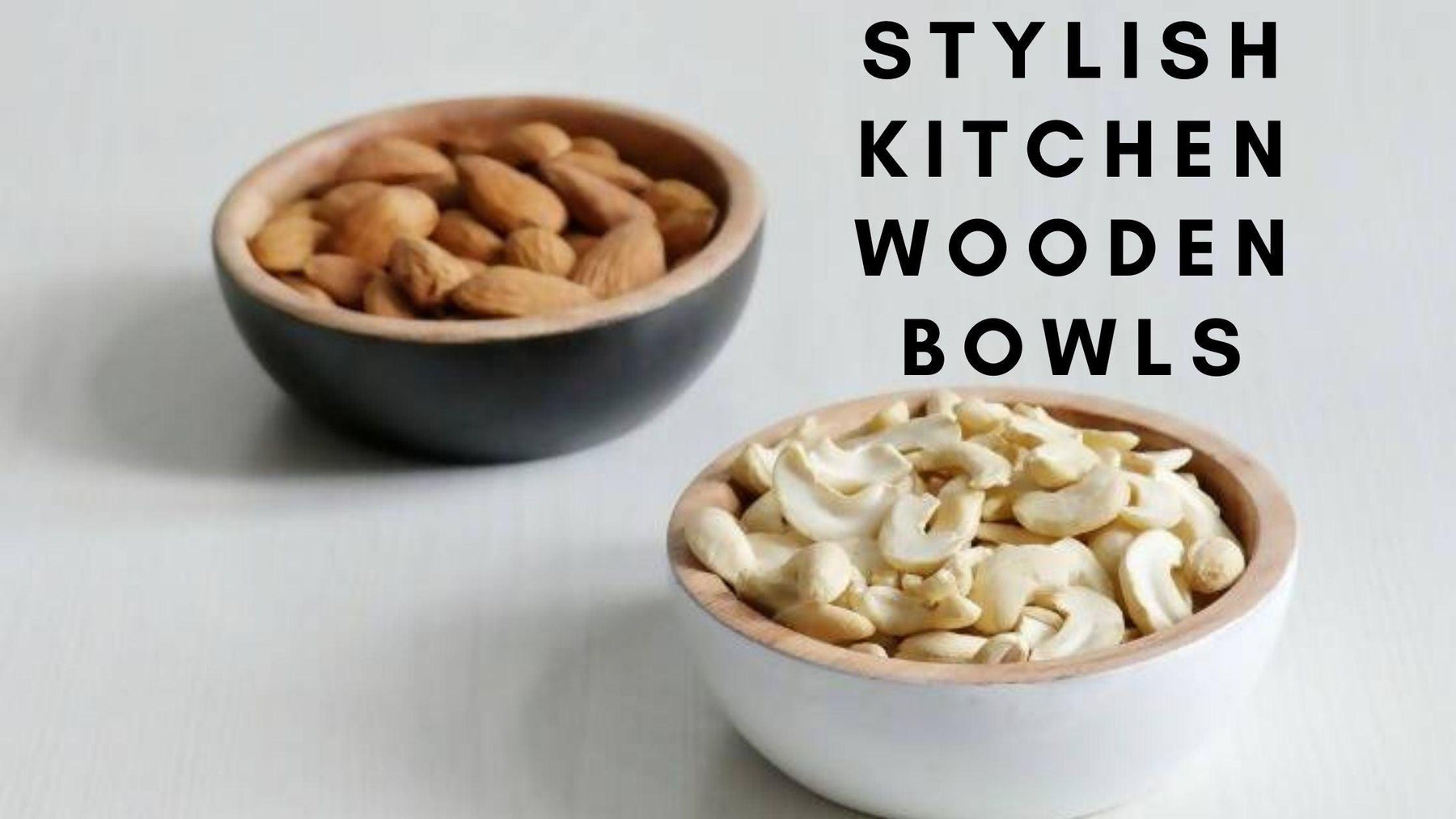 Stylish Kitchen Wooden Bowls
We are back with something new this time, amazing and brand new wooden bowls for your kitchen. These can be placed to decorate the kitchen plus these are highly functional as well. We are sure that you will love them instantly.
Bring home a fusion of style and beauty with these handmade wooden bowls made by the craftsmen of Saharanpur. Wipe it with a wet cloth. Handmade with Sheesham wood, this Set has three bowls of three different sizes in circular shape with polish which makes them shine. Adorned with carvings of brass which gives them an indigenous appearance. Delicate floral designs with complex carvings. Strong and durable.
Made by rural artisans of Saharanpur. It can be used for dry snacks, soups, etc. It will give you a variation from regular plastic and steel bowls. Will increase your decor value if you also place them as a showpiece. It can be gifted during a housewarming ceremony, birthday, etc. 
This wooden bowl is a collection of small and large bowls crafted in premium Rosewood. These can be used to serve soups, salads, puddings, snacks, and more depending on the size. Our range of Bowls is great for every time you want to play the host! These are the perfect addition to your dinnerware and are superb in functionality.
Wood Salad Bowl" Mashiyyat" means will or pleasure in Urdu, There is a silent resemblance between this fascinating wooden bowl and the word "Mashiyyat". The wooden bowl has attained a soothing distressed look in blue color and the size of this piece is sufficient to carry a one-time meal. The diameter of the Bowl is 6 Inches and the wood used in it is mango."
These hand-crafted Neem wooden bowls with 2 spoons are a much-needed item in the kitchen. It has great style. It is smooth to touch and the quality is superb. You don't want to miss this.
This is not all. Click here to explore more such wooden bowls.