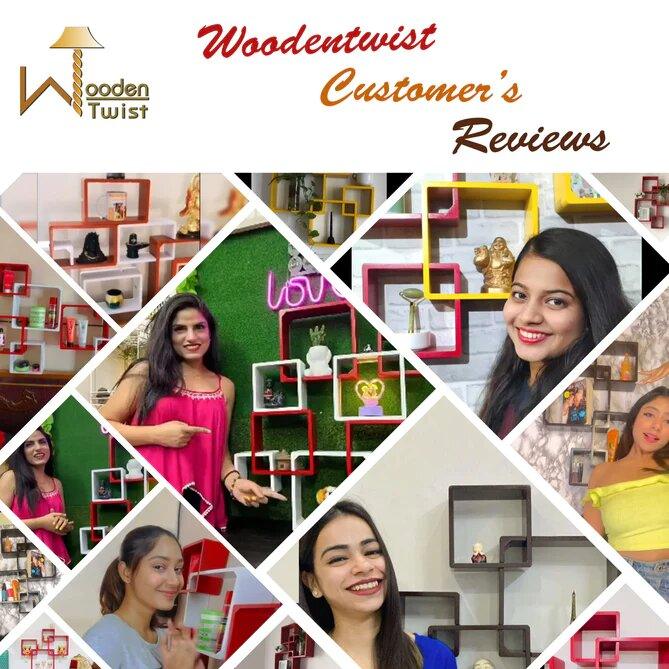 Organized Additional Space With Designer Open Floating Shelves
Are you looking for ways to spruce up the bare walls of your home? Do you want to declutter your space and keep everything organized but have not been able to find a storage solution to place useful items? Well, modern apartments often lack floor space and that is why bulky cabinets and cupboards are a big No! These options are also highly expensive and this is the reason why wall racks are trending nowadays in the world of interior design.
There are different types of wooden wall shelves like Top-hung, Floating, Corner, and others designed to fit various spaces and requirements. These are made in various kinds of materials like wood, metal, glass, etc. The shelf mounted on the wall serves both practical purposes and brings aesthetic vibes to the decor. Homeowners can create storage space in the most minimized corners and areas.
Books are everyone's best friends and most nerds and bookworms want to own a library. Creating your library is quite an expensive idea and will take a lot of time. Overall, it is a long process and will require hiring laborers and architects. In this scenario, a space-saving wall shelf will do the essential. It is easy and quick to install. You may place all the books, novels, and hardcover classics on the top.
A bathroom always looks good when it is tidy and organized. Cleanliness and hygiene are a must, one can observe in the five-star hotels and resorts that the bathrooms are always kept clean and toiletries are organized on the panels of floating wall shelves. A wood shelf with edges in metal looks extremely stylish and durable. One may keep towels, cotton bowls, body lotions, shampoos, etc. on the top.