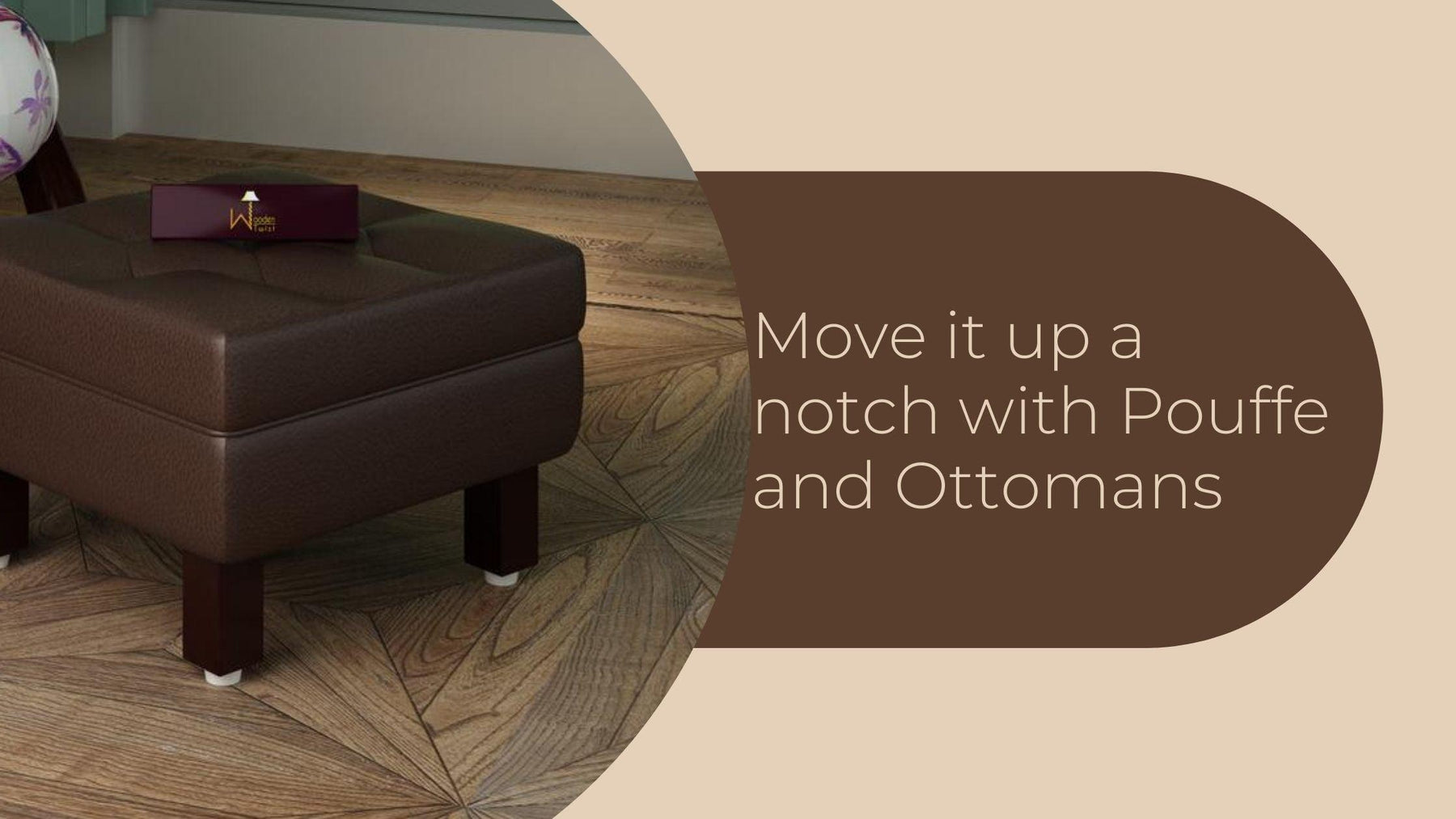 Move it up a notch with Pouffe and Ottomans
Why live in a mediocre space when you can have it all decked up with Wooden Twist's Pouffe and Ottomans. With our range of gorgeous stools, finding the right Ottoman will be a piece of cake. All these amazing Ottomans are handcrafted by our skilled artisans, so don't miss out on these!
This wooden footrest is a must have for your home and office/restaurant. It is well crafted by our skilled artisans and has great aesthetics to it.
There is something super relaxing about stretching your legs after a tiring day. It could have been working heavy, travel-heavy, or even child heavy but as one pulls up the Ottoman and spread out over the sofa, a deep sense of warmth does tend to take over. Add a little light music and what one has is a slice of heaven.
A whole new kind of a foot rest that is stylish and classy, both at the same time. It has class and can be placed anywhere in your living room or office and it will look great. The blue color has a warm presence which ultimately makes it a favorite of everyone. Don't miss out on this and grab it right now.
This stool is the perfect backyard addition to allow you the simultaneous enjoyment of Home, Office, Indoor, and the Outdoors. It is constructed of durable Iron material, ensuring a set of stools that will still stand strong years down the road. Made with a backless construction, these stools were designed with a neutral finish to match any outdoor decor. It requires minimal maintenance to allow your stools to hold up in any weather condition. Step outside with a friend or relative and enjoy food and conversation with the Stool Set by Best Choice Products!
This stool is a perfect example of a modern, compact, elegant & durable furniture piece that can enhance the beauty of any area.  Four Leg Stool gives added stability with supreme comfort; It can be used in the indoor, living room, drawing room, office, restaurant, lounge, cafe, pub, etc.
Stool sitting designed to give supreme comfort Crafted with fine wood and cushion wrapped foam core seat makes it both durable and stunning. Call it poufs, puffy, ottoman, footstool, footrest, or stool, however, you like it. It is built-in good quality so that it looks great and is durable and has a long life.