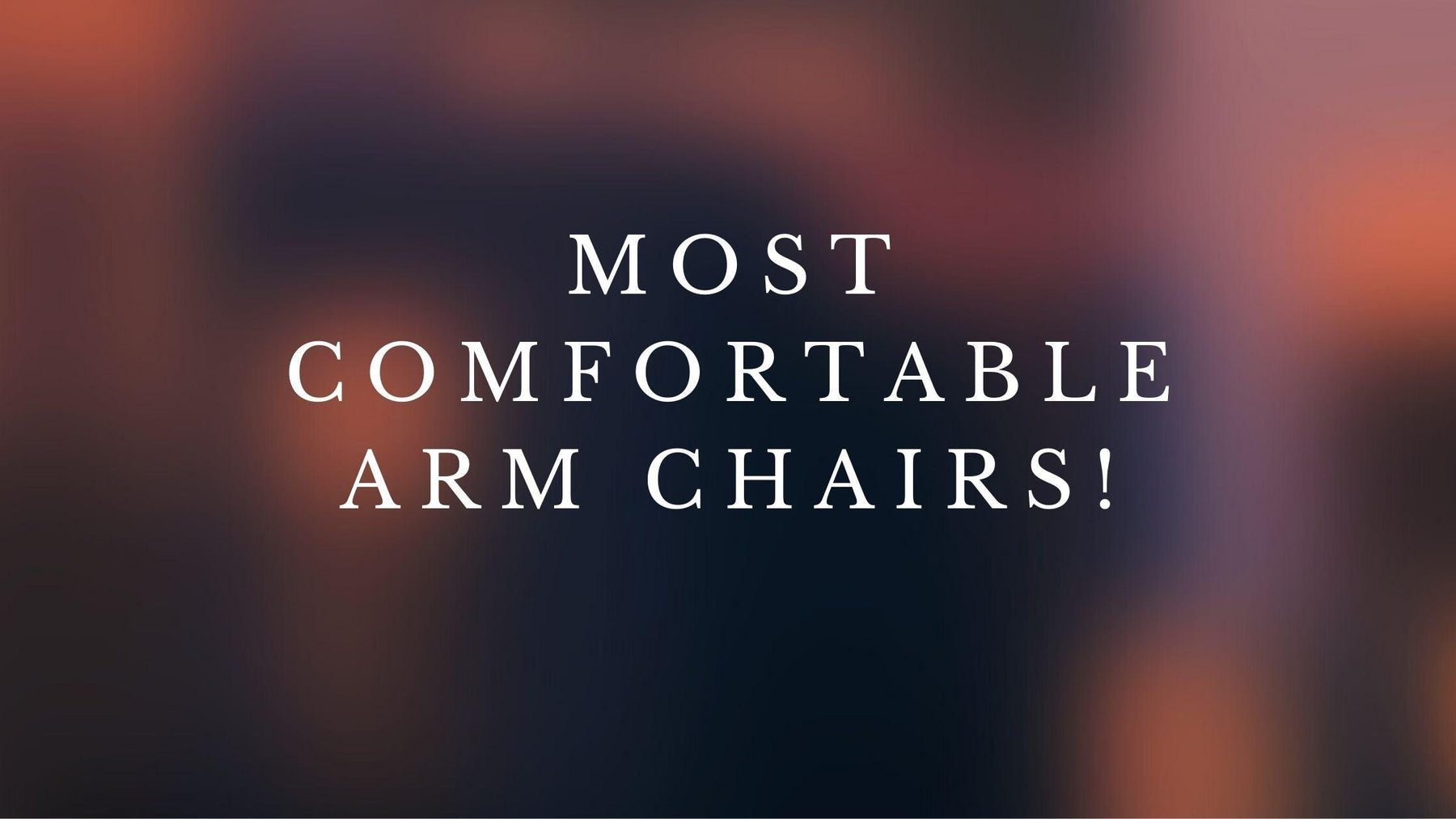 Most Comfortable Arm Chairs!
Winding down after a long day of hard work is a must.
We bring you our most comfortable armchairs to help you relax and chill without having to spend zillions
. Scroll down to check out them.
Our all-time favorite and also one of the best sellers.
Primarily
crafted for those who value comfort & quality over everything else.
A
perfectly
crafted piece of furniture, this amazing armchair stands
firmly
on four plucky wooden legs
. The upholstery fabric is of superb quality to provide you the best experience as you relax.
We don't think there's much to say about this one. The photo is enough to let you know that it is comfortable and relaxing. Introducing a sophisticated chair with exquisite wingback design, nailhead trim, and tufted detail, and versatile
. This chair can complement any décor. Constructed with premium wood and fine quality fabric making it strong & durable.
This will be the best if you are looking for something new and comfortable. This unique design would make everyone fall in love with your decor. It adds a pop of pattern and inviting style to any space in your home with this chair. The ottoman stool is an added bonus to this chair. Prop your legs up on this stool as you relax on the chair while working or reading your favorite book.
The design of this chair
is done by
expert artists who specialize in making rest chairs.
The chair
is made
up of PU Leather whose touch and feel is royal and luxurious it has long back which make the person relax and sit
comfortably
for a long time without arching the back
.
There's more to explore. Click here to check more of the designs.