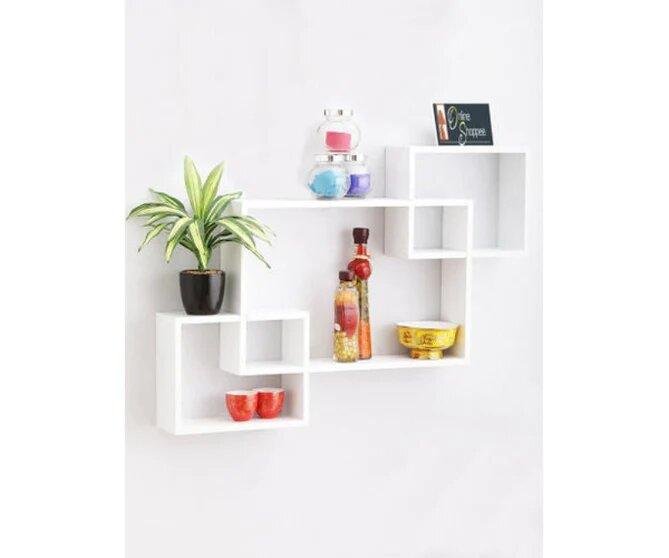 Install Wooden Wall Shelves Offered by Leading Company – Wooden Twist
This will add height to the items and depth to the lonely corner of your living space. You can personalize your decor by displaying items like family photo frames, trophies and your personally designed paintings on the top of these racks. You may also create a gallery wall by drawing an L pattern by placing shelves in that shape and showcasing artifacts on the same.
The lonely corners in your bedroom can be styled aesthetically if you install a triangular-shaped shelf in a set of three and place gorgeous items on the top to add personality to the boring spaces. Also, you may store items like remotes, keys and toys so that they do not make the room otherwise messier and cluttered.
Floating wall shelves also come in different Ladder, Zig zag, S, L, and U shapes and add a different kind of design and decor to the space. So, you can choose from a plethora of designs to draw the attention of the onlooker on the corners of your room. These shelves can be used and styled as nightstands as well.
A place like this always looks better when it is kept neat and organized. Shampoos, body lotions, soaps and face wash always fall on the slippery floor and create a mess around that is why shelving comes in to organize them, without occupying a lot of space. You can fit them in the most compact bathrooms and place toiletries on top.
Some interior designers prefer glass shelves in the bathroom for a sophisticated look but
wall
shelves
are more sturdy and durable. They create an aesthetic nook where you can store your items without risking or worrying that the material of the unit will not be able to hold the weight of these items.