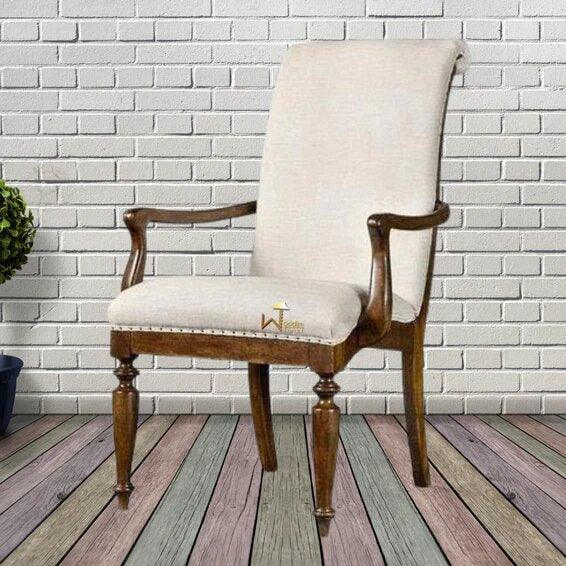 Have A Great Opt To Buy Wooden Armchairs Online Without Any Shipping Cost
Personalizing a reading nook always turns out to be a good idea. If you want a personal space to read books in silence then an armchair will provide the utmost comfort to sit in and enjoy a great read with a cup of hot coffee.
Place bookshelves, floor lamps, and mini houseplants to complete the look. Select wooden armchairs online with a high back as these will make a stunning appearance in your aesthetically designed space.
Search for the most dull, boring and vacant space in your house and redefine it with a velvet armchair in a bold shade. You can style this area during weekends when you have some leisure time. Velvet will effortlessly add a unique flair and highlight to your cozy corner.
Add a fancy pouf and a plant to bring more depth to the sides. You can place a tray of snacks on the pouf and relax, and spend a beautiful evening in this redefined corner of the house.
Wooden armchairs on the balcony will provide you wh comfortable seating to relax and also the gorgeous seat will enhance the beauty of the area. Sit there and enjoy the weather and view from the balcony.
One can utilize this space for studying as well. The calming weather will soothe your senses and you will be able to study better. A barrel style will add a unique charm to the space.