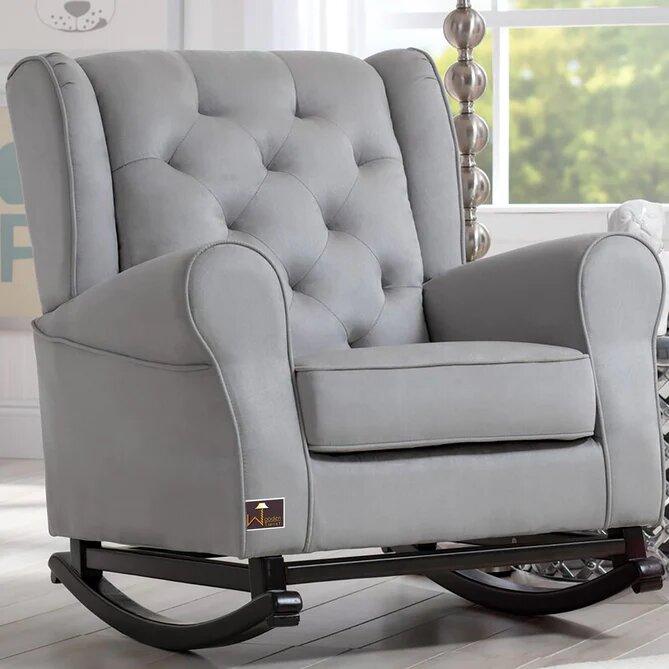 Comfort & Smooth Rocking Chairs Available At Wooden Twist
The curved bands called rockers are available in a hardwood that is extremely sturdy and durable. Oak, mahogany, and teak are some examples of hardwood.
The sturdy build is a thing of premium quality and value in the rocking chairs. There are many ways to style this furniture and a few factors to consider before buying a rocking chair online:
The size of the space that you are going to place a chair in has to be taken into consideration before looking for a rocker online. Take a rough idea of the dimensions first and then look for the desired furniture so that it fits in.
One should choose wisely if they want a fixed cushion or one that can be separated. If you want the fixed one then look for bold colours as they won't get stains as much as the lighter ones get. If the chair has a flexible cushioned seat then the maintenance is easy as you can detach it whenever you want.
The fabric is the soul of upholstered seating. It also adds to the beauty of the furniture. Choose from velvet, cotton, leather etc. The leather ones are expensive but they look extremely royal and stunning.
If you like a footrest with a chair to give extra comfort to your legs while rocking then you can have a look at the pair of a rocking chair with an ottoman or cushioned stool. Invest in something that provides you with the comfort of a lifetime.
The last thing after considering all the factors to buy should be setting a budget. It is a crucial part of shopping for any kind of furniture online or offline. Set your budget and add the filter of the required price range while browsing designs on any furniture shopping website. Always remember, good quality does not have to be expensive.
If you are looking to buy a chair online then explore the stunning collection of wooden rocking chairs at Wooden Twist. Wooden Twist has the most affordable and premium quality range. A one-stop store for all your furniture and decor needs. Choose the one that matches all your requirements.