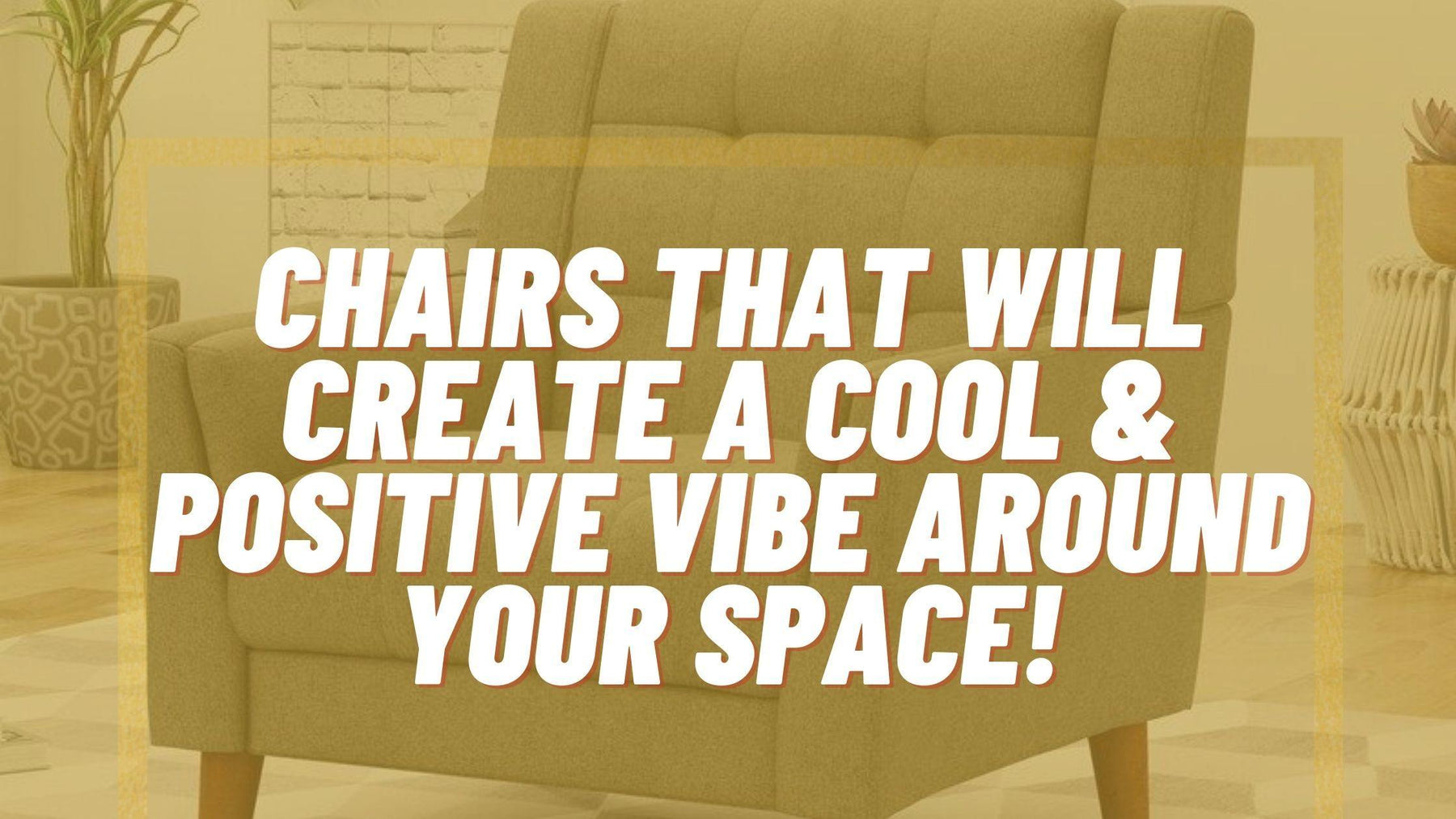 Chairs That Will Create A Cool & Positive Vibe Around Your Space!
Right after a hectic day at work or a hectic work schedule at home, you need a space where you can relax and chill without any distractions
? Don't you?
Imagine, coming home after a long day of work or coming home after your retail therapy feeling tired and drained
. What do you need the most then? We are sure you would want to relax and lie down for a bit. Here, we bring you some of the most comfortable chairs that will
instantly
make you feel better. And, we know that in this time of the pandemic, we are all concerned about saving our money so don't you worry even a bit. All the chairs will fit right into your budget!
This is the No.1 Chair for you. Go ahead, check out all the photos and see for yourself. It is comfy, strong and it will give you a cool vibe.
You can curl up with your favorite book and a large cup of coffee/tea or hot chocolate while you relax sitting on this chair
. It
really
is, majestic.
Primarily
crafted for those who value comfort & quality over everything else.
A
perfectly
 crafted piece of furniture, this amazing armchair stands
firmly
on four plucky wooden legs
. The upholstery fabric is of superb quality to provide you the best experience as you relax.
The best part is that available in 3 more exciting colors! So choose your pick. NOW!
This fine wingback chair is what every living room needs.
This piece features a straight back with serpentine arms, lending some traditional appeal to your space
.
upholstery is in the best fabric, it showcases button-tufted detailing making it even more appealing
.
It is available in one more stylish color!
Last one, but you will fall in love with it.
Just
look at the design, the curves, and the color of the chair. You can sit on it for hours without hurting your back at all. We don't need to say more about this one as it doesn't need much introduction. This one is our favorite too!
What's even better is that you can get them customized as per your wishes! Call us on the number, 8800885674, regarding any customization or queries. We look forward to listening to you!