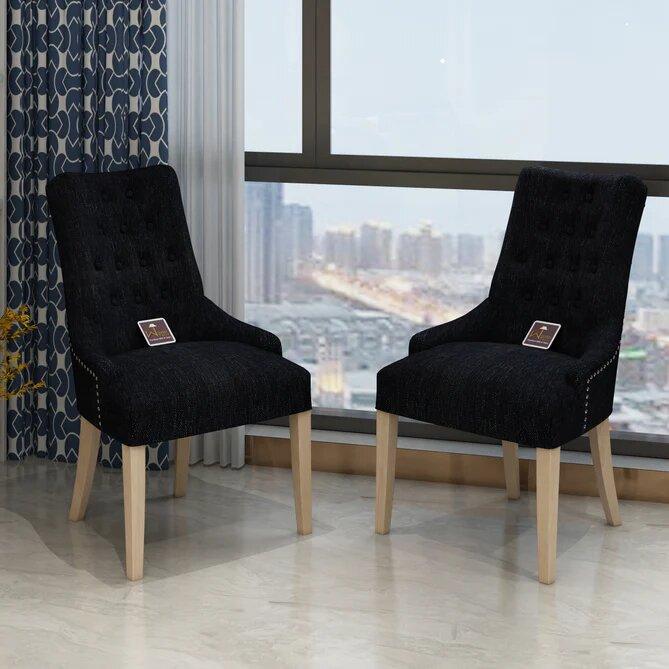 Buy Wooden Arm Chairs Online at Best Price – Woodentwist
Whether you want extra seating for a guest or you want to spruce up the home decor, a myriad of designs are available in the range of wood armchairs to enhance your setup.
Cushioned Back - There are armchairs with cushioned back and padded seats. These are the most comfortable ones for relaxing or reading. One can find them very comfortable and these look gorgeous as well enhancing the living space.
Ribbon Back - It's called a ribbon back because of the ribbon-like structure formed on the back of the chair. These are popular among homeowners who prefer the aesthetic and stylish wooden armchairs design.
Ladder Back - The chair with a ladder back encourages you to sit in an upright posture. This can be the best seating for the dining room as it helps in sitting straight whereas for reclining it's not good enough. These are available in different kinds of woods so opt for one that is more sturdy and durable.
Leather Ones - Leather or leatherette wooden armchairs have a luxurious appeal to them. These are mostly placed in offices and study rooms as one can sit in comfort and study while the chair also matches the sophisticated interiors. Leather ones are a bit costly so you can go for leatherette if you want something similar.
Velvet - The velvet chairs in bold shades make a style statement in the house. One can place them anywhere in the room to brighten up the decor. These can become the center of attraction and also spruce up the lonely corners of your house. Red, maroon and blue are the popular choices in velvet to match any home decor theme.