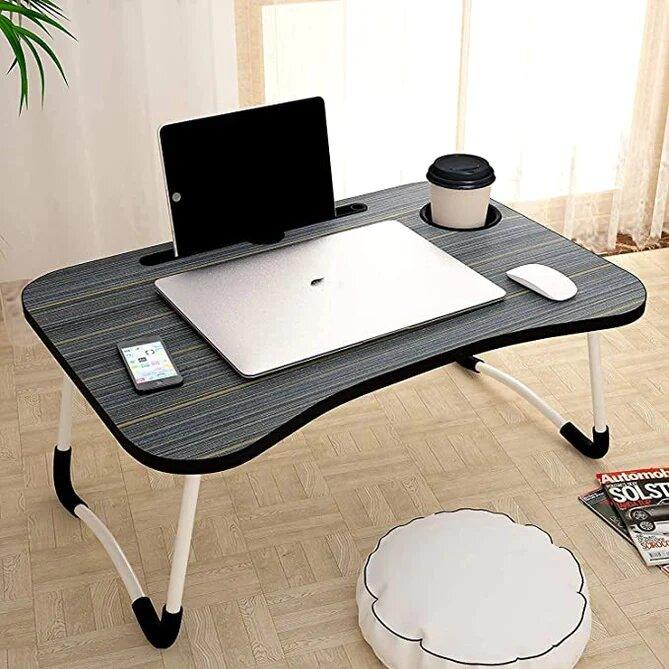 Best Way to Start Your Work At Home @ Wooden Laptop Table
A lap tray is designed to have extra features for comfort. One can adjust the angles and the height of the screen many times and adjust it according to the posture. It makes working from the bed or couch very convenient. When one sits on the couch, a medium size stand is perfect and for the bed, the larger one is.
A laptop stand made of wood is extremely durable and sturdy. It can easily handle the weight of a device. One can fit inside the holder perfectly, just the ideal measurement is needed to find the right one. Wooden Laptop table ensures longevity and matches the rest of the furniture as well.
Wood tables are aesthetic and have a nice visual appeal. Modern designs of lap trays feature minimalist and stunning structure with clean lines that improve the work setup as well and helps in getting positive vibrations while improving the will to perform more.
A laptop table has drawers and holders for stationery and coffee mugs. These extra features make the device tables more multifunctional and versatile. One can store a lot of items inside like pens, chargers, documents, files and others.
Wooden tables also come with holes to allow the system to cool down. When we put the device on a flat surface, the heat builds up inside and the system keeps hanging. Tables with ventilation improve the lifespan of a device.
Are you looking to buy a lap tray online? Browse through the exclusive collection at Wooden Twist and find the one design that serves you both functionality and style. All the products are available at affordable prices.