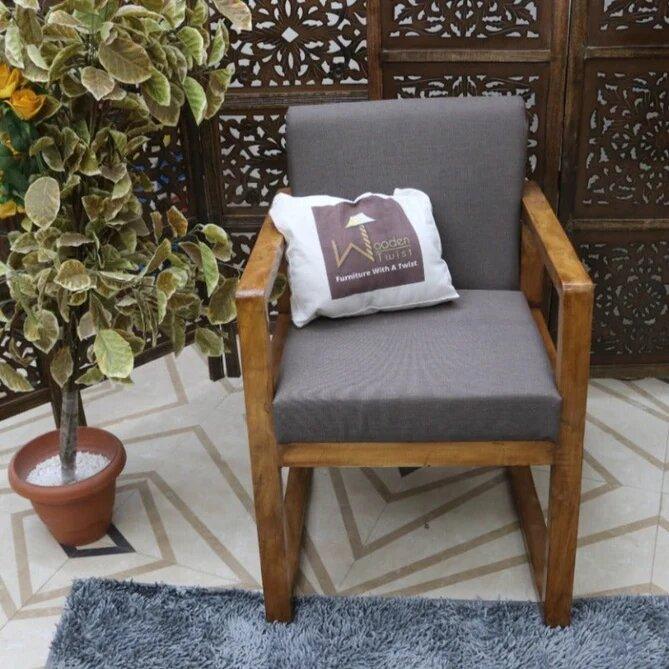 Best Armchairs Design @ Smooth & Comfort Chair
You may place an armchair in the living area near the sofa and it can be a quick seating for you while watching television. This will act as extra seating for guests as well and also placing a tall plant near the sofa on another side will add more character to the space.
A coffee nook or a breakfast nook can be designed in one part of the kitchen. Install floating wall shelves to place the coffee jars, ingredient jars and mugs on the top of the racks.
Place a set of wooden armchairs along with a stool to place a tray of snacks and drinks on the top. The seat will bring you all the comfort in the world while sipping coffee.
In your bedroom, you may need an extra chair to sit in while dressing up in front of the dining table. Add a colourful chair with a high backrest and side supports on both sides. It will bring a flair of style to the room while adding comfort and convenience.
The
Wooden
armchairs
design
can also be painted and the fabric can be replaced as well. It can be customized according to home decor and design requirements. You may also hang some lightning and plant some greenery to bring a positive vibe to the place.