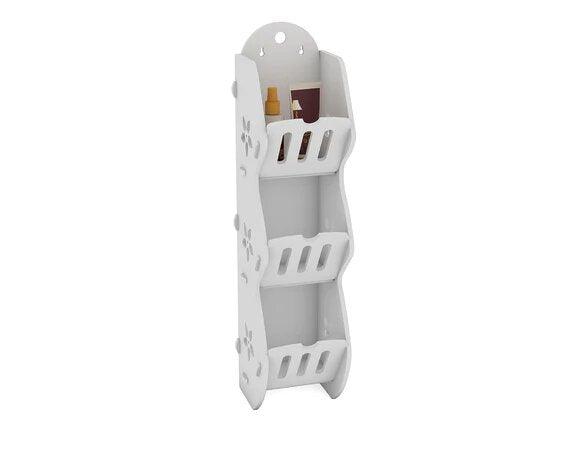 Best Storage Opt in Your Living Room @ Wooden Floating Wall Shelves
Some Wooden racks come as a mixed structure with both horizontal and vertical shelves. These can add a unique style to the wall while also providing the ultimate storage space for your essentials. There are those designs with open and closed shelves as well.
One can find this unique design of Wooden wall shelves. You can hide the huge items and those you prefer to keep away from the eyes and packed in a closed rack and display art pieces and photo frames on the top of the open shelf. This is a great way to balance the chaos and declutter a house in style. These types of units are great for office use as well.
Styling a gallery wall with designer storage units and some decorative pieces seems like a great idea and the geometric designs of the wooden shelving units are an excellent option to choose from. There is Zig zag, Ladder shaped and various patterns available on the same.
This floating wall shelves makes a style statement in the living room when you choose an S, L, U, or V shape shelf and attach it to the surface. Displaying pots, mini plants, vases, paintings, photo frames, travel souvenirs and mementos on top of it creates a perfect focal point of attraction.
The Royal designs of a wooden wall shelf feature beautiful outlines and borders hand carved by talented artisans in high-grade wood. These are mainly made of both Wood & Wrought iron bringing a vintage touch to the home. It is a classic design taking you back to the era of the king and Queen.
The edges sometimes have art engraved on them in silver or gold polish. A design like this is very popular today in hotels and restaurants with a boho-style interior. Many houses have these royal designs for storing and displaying items in a grand and sophisticated manner.