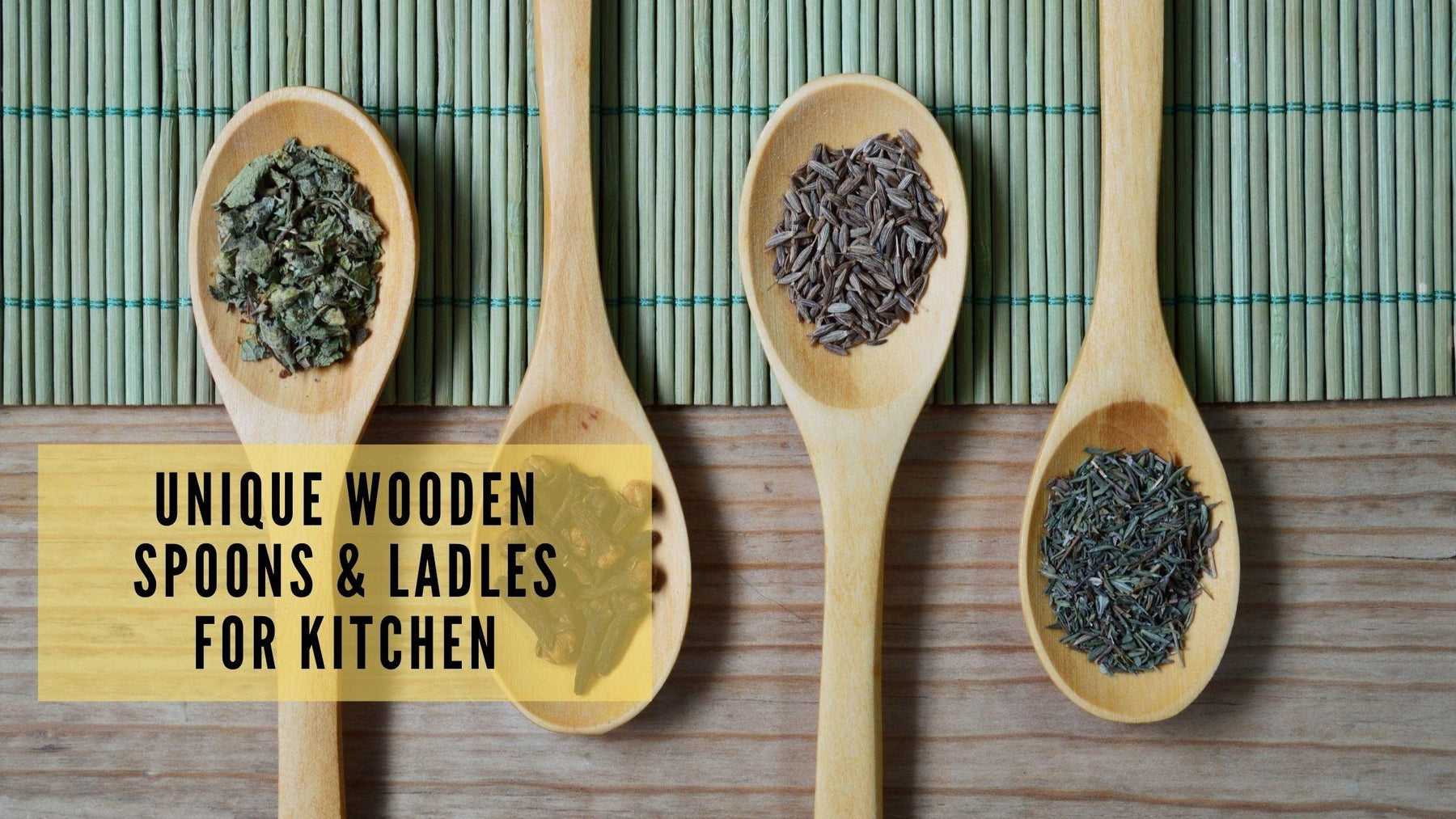 Unique Wooden Spoons & Ladles for Kitchen
We bring you all-new and
uniquely
designed Spoons and Ladles that you can use in your kitchen. They
are handcrafted
with loads of love and care. They are
highly
useful and would make a perfect fit in your kitchen.
This beautiful set of spoons and ladles is a great combination of beauty and simplicity.
Handmade spoons made from high-quality wood. This set has been
beautifully
designed to add grace to your dining experience. This set is strong in construction and will not bend or have dents during normal use.
Handpainted & Handcrafted. Wood- Sheesham. Set of 4 Kitchen Non-stick spatulas in Sheesham Wood.
Hand-made in Sheesham Wood, Wooden spatulas are the most lovable tool in the kitchenware segment
.
These spatulas are always safe for your cooking tools like drying pans, Ceramic cookware, or cast iron cookware
.
Apart from their safety benefits, these spatulas add so much to your kitchen aesthetics
.
Hygienic to use: No added dyes or stains, 100% food safe, and anti-bacterial.
Benefits: Scratch-free (Soft edges ensure vessels are without a scratch & perfect for non-stick cooking), heat resistant, long-life, non-toxic,
eco-friendly
. Hand washing is best for wooden spatulas. Avoid dishwashers! This can dry them out.
Simply
wash your wooden spatula with mild soap/warm water and air dry. If in case your wooden spatula looks dry, rub them with cooking oil
periodically
. This prevents drying out.
The Handmade Wooden Utensils and Cooking Set assists you in multi-tasking in the kitchen by making preparing food simpler
. These 5 piece utensil sets include a salad spoon, salad fork, serving spoon, spatula, and turner.