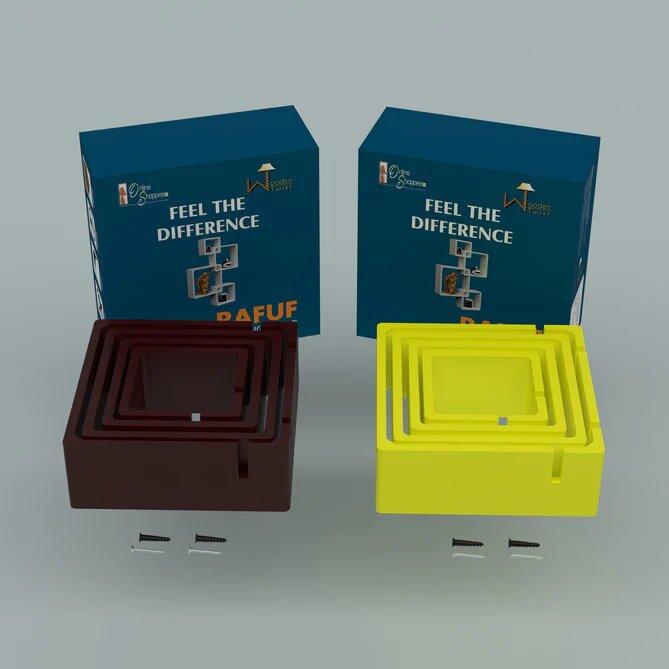 Increase your Grace of Your Empty Walls Through Floating Wall Shelves
Floating wall shelves unlike other shelves do not occupy a lot of space on the wall. These showcase clean lines and a minimalist look leaving out the rest of the area for other decor and practical purposes. Also, they don't occupy valuable floor space as well and are the ideal storage units for urban apartments.
There are plenty of designs available in the range of floating shelves like ladder-shaped, Zig zag patterns and others. These patterns in different sizes add a style quotient to the interiors. There are many designs available to add character to the blank space.
Wooden shelves are durable and sturdy enough to handle the weight of heavy items. These ensure long-lasting features and characteristics. Wooden furniture units match the existing furniture and bring an aesthetic vibe to the home decor. Wooden wall shelves are made of high-quality wood like Teak and Sheesham.
You may showcase your taste and style by displaying your favourite artifacts, showpieces, books and the rest of the decorative pieces that signify your personality. Floating shelves help in showcasing several pieces along with the storage. These stylish shelves adorn the bare walls.
Wooden floating wall shelves add to the visual appeal of the space as they appear to be floating in the air with no visible support. The brackets are hidden behind the panels to give a stunning look to the living room, kitchen and bathroom to stack up toiletries.
Browse through the stunning collection of floating shelves at Wooden Twist and install the best designs in the house. Buy them at affordable prices in many styles, patterns and colours. Get these customized as per your requirements by the furniture experts only at Wooden Twist.