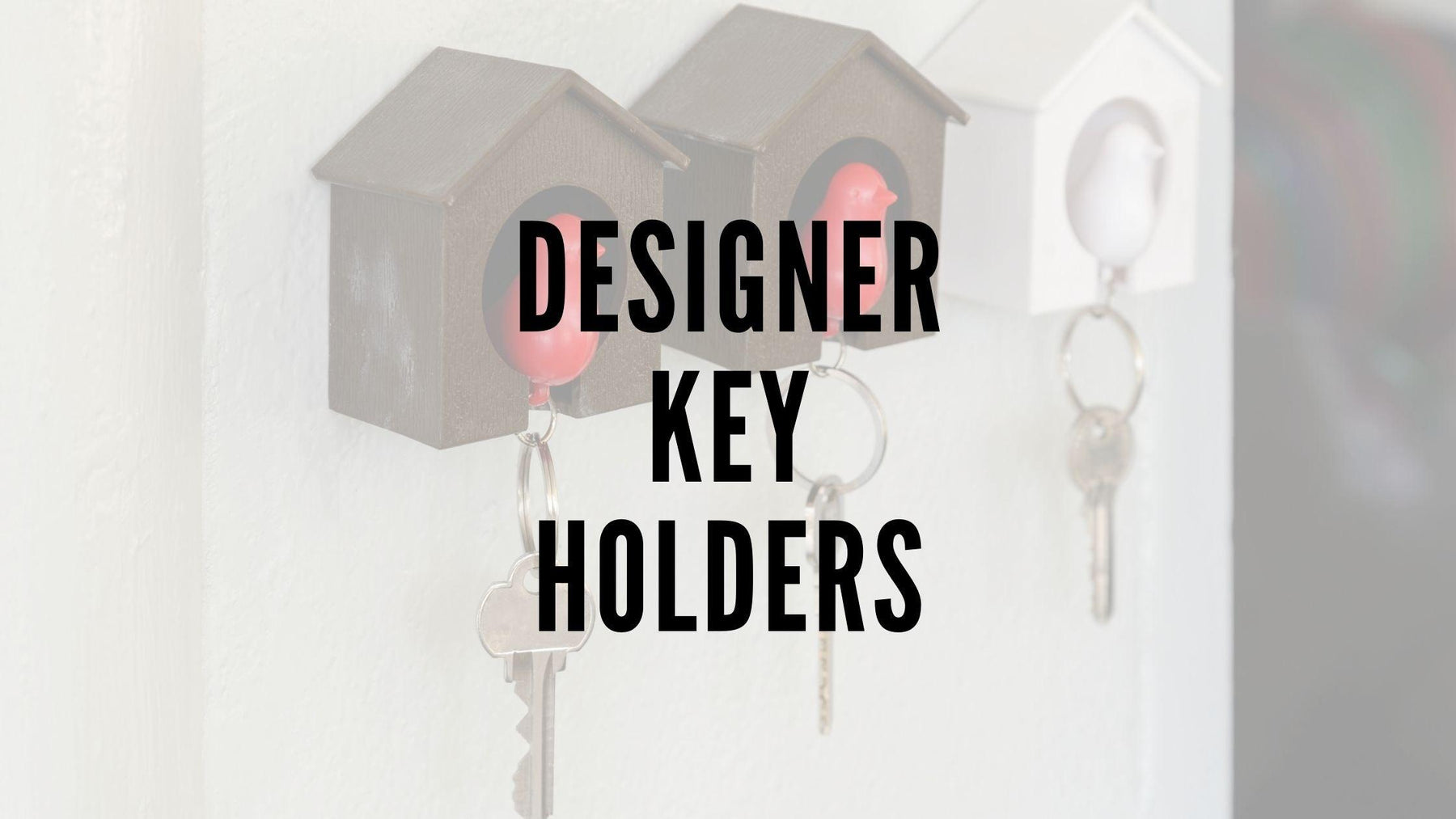 Hang The Keys with Style, NOW!
One needs a particular place to keep all the essential keys safe and secure and what's better than a key holder. A key holder that is stylish in design and superb in utility is what you must look for. Here, we bring you the best of our key holders for you to choose from!
Give a warm touch to your home with this intersecting key holder with a wall shelf.
Arrange attractive showpieces and more on the shelf, which
is designed
to enhance the look of your room
. Features:- Made of MDF wood, the shelf gives you benefits of long durability.
Uniquely
designed with adequate space and add more utility to your interiors with this trendy intersecting key holder with a wall shelf
.
Featuring
multiple
racks and a smooth top, the product can
be used
for storing trophies, books, and keeping vases, teddy bears, or games that your child owns
.
The product can even
be employed
in your bedroom/kitchen, wherein you can keep your artistic items or other personal/home/kitchen accessories
. This shelf will add a contemporary touch to your dining room, living room, or office.
Our Wooden Metal Wall Hook Hanger
is made
of pure wood. The hook
is made
of Metal. Which gives luxuries beauty to this wood Hook Hanger. It is best for houses or offices as decorative mountings. It comes with 4 solid steel & It is rust/ corrosion free & water-resistant.
Wall Hook Hanger Rack has our Modern design, Best Glossy wood finish has
been given
to the wood rack & the gold finish has
been provided
to pins
.
beautiful round hooks making it the perfect rack for your home, office, hotel, temple, house, hall
.
The black metal key wall hook would be a great addition to the bare walls to store all daily knick-knacks.
It has distinct knobs for hanging keys or other things and can
be placed
in the bedroom, living room, alleyway, and even in the restrooms to stack all the toiletries
. It can also be a part of the kid's room to display toys.
There's more to explore. Click here to check more designs.