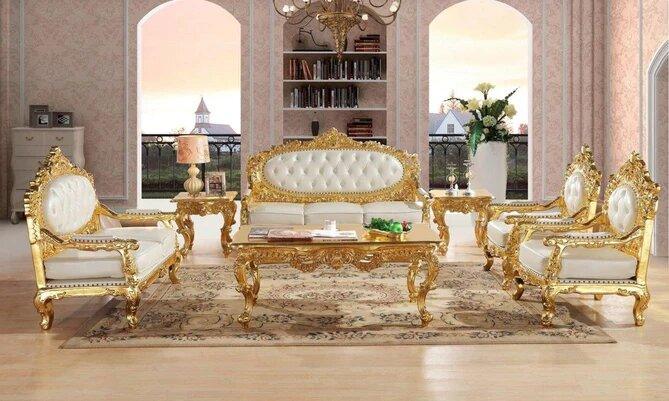 Choose Modern Wooden Sofa Designs Online @ Wooden Twist
It is not necessary to have a large sofa set as you can have a no-fuss design upholstered in a fine fabric with clean lines. These kinds of sofas create the illusion of a bigger room and do not make the area look crowded. It creates a minimalist setup for a living room.
When it comes to the royal wooden sofa set, is hand carved at the edges in silver or gold. Some have symbols of royalty and prestige engraved on them, and the elaborative design reflects the legacy of Indian hand craftsmanship. You don't have to be born a royal to buy this royal piece of furniture and enjoy a handful of grapes while sitting on it.
If you live in a small apartment or want a small piece of seating then drop the idea of buying two-seaters or three. Single seater design upholstered in bold velvet is perfect for practical purposes and style as well. It adds a pop of colour to your space while providing comfort for relaxing and reading a book.
A large space of seven and eight seats comprises the sofa cum bed design. It features a headrest, backrest and side support as well. An extra bed for unexpected guests or a comfortable spot for afternoon naps. This can accommodate a joint family as well. The wooden sofa set designs is a perfect solution for space and comfort.