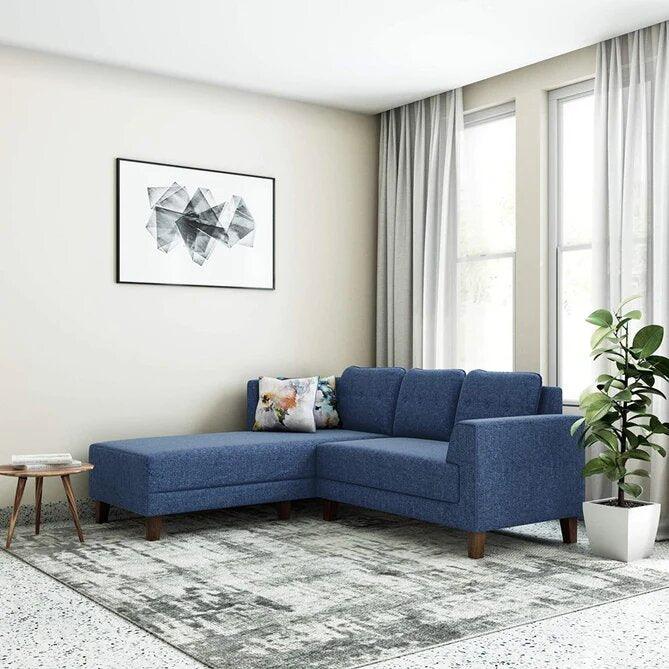 Buying An Extraordinary & Stylish Wooden Sofa Set Designs
No matter how many stylish sofa sets come into the trend, nothing replaces the classic charm of a wooden sofa. Wooden sets come with traditional charm and heavy carvings on the edges in silver or gold. The regal look makes a statement in a room and reflects a charm like none other. These sets complement the rest of the furniture in wood and add to the vintage style as well.
Wooden sofa set designs is made in high-grade wood like Sheesham, Teak etc. These prove to be one of the best returns for the money as these are durable, sturdy and long-lasting. Wood has an ethereal charm and does not fade away easily, it is a strong material which is easy to maintain as well. The natural texture and finishes on the material make it even more appealing and stunning.
Sofas with sleek lines and fewer designs are the best for a minimal look. These complement a minimalist style of decor and as less is always more, the living room looks more large and stunning. This is the illusion that minimalist designs create.
Browse through the exclusive collection of wooden sofa set at Wooden Twist and choose the one that suits your decor best. Wooden Twist is the one-stop store for all your furniture and decor needs.
Leather seats are extremely sophisticated and showcase a lavish look but these are quite expensive as well so you can opt for Leatherette ones that are quite similar to leather ones but are affordable and less expensive. Velvet as we all know is ravishing in bold red, maroon, pink and the rest. The exclusive range of these sofas includes many designs and styles. There are 2 seaters for couples, 3 and 5 seaters for nuclear families and 7 seaters for joint families as well.