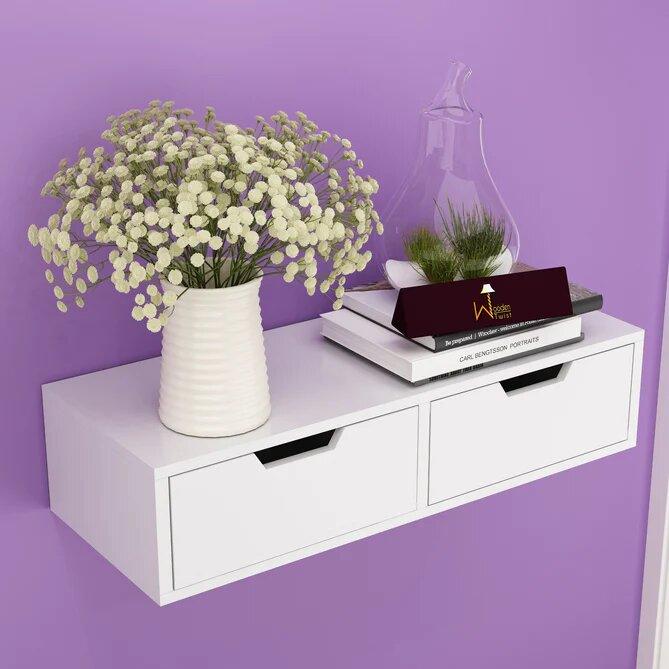 Buy Wooden Wall Shelves Online in India | woodentwist.com | 22-Nov-22
Rustic wooden shelves are always the best option for the kitchen as the cabinets are closed and it's difficult to pick useful items from the inside whereas racks are open, In a Set of four house-shaped designs, a perfect look can be given to the place and things like spices jars and coffee mugs can be kept handy. Also, the rustic texture complements the beauty of homes with already existing wood furniture.
Showcase the creative decorative pieces on the wooden wall shelves design in various patterns and shapes and you may end up creating a gallery wall. This is a great way to stack up the collection of your books as well in style. Floating shelves with hidden hardware are also unique with an aesthetic appearance.
One can also design a reading book behind the staircases with minimalist shelves with a sleek look. These can change help utilize the most unusual corners and create space without occupying a larger floor area.
A nice way to house plants is by attaching floating wall shelves on the balcony and placing mini plants on the same. You can add all the greenery to the warmth of wood and it will bring a gorgeous look. The shelf can be installed in the bedroom as well.
If headboards and nightstands are absent from a bedroom. These designer shelving units can be attached and used for storing alarm clocks, books, cosmetics and so on. This work best for a dressing room as well. If you don't have a dressing room then you may attach wooden racks in sets of two or three beside a mirror in the bedroom and all the useful products can be placed on it.