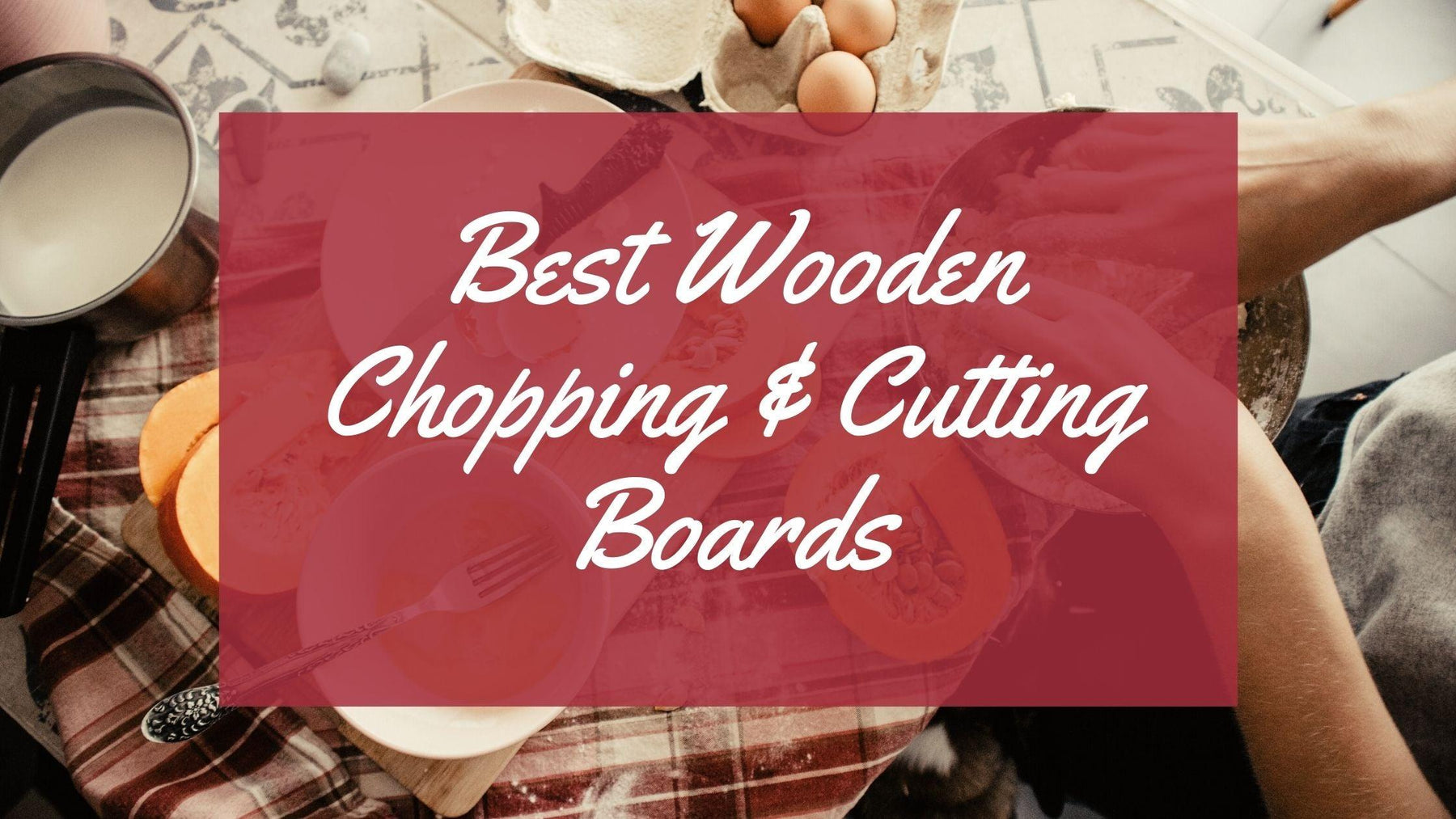 Best Wooden Chopping & Cutting Boards
Nothing makes a culinary artist happier than perfectly cut veggies or meat. We bring you the best boards to making chopping and cutting of veggies and fruits easier and fun. All the boards are handcrafted in premium wood with loads of love and precision.
1. Stylish Wooden Chopping Board
This stylish chopping board with its smooth edges and natural wood texture will perfectly accentuate your kitchen workspace and add a rustic touch to your kitchen décor! Great For Cheese, Bread, vegetables, and other small appetizers. This Natural Wood Cutting Board measures and is prepared with extreme care and finesse.
2. Oval Shaped Chopping Board
A beautiful addition to your kitchen, this Large Acacia Wood Oval Shaped Chopping Board is the perfect tool to help prep your meal. Made from durable acacia hardwood, this has natural antibacterial properties that make it ideal for use as a chopping board. An extremely stylish design, this is essential for anyone who loves to cook.
3. Steam Beech Wooden Chopping and Cutting Board.
Steam Beech Wooden Chopping and Cutting Board. "Swaram" Cutting Board is the pinnacle piece in this category. The praiseworthy piece has a capacious size- A plethora of vegetables can be cut simultaneously at the same time, which makes your work easily tractable. To enhance the Kitchen aesthetics, No wood is better than Steam Beach. A 3 layer coat of linseed oil has enriched the dark grains of wood. For best use, we too advise using food-grade mineral oil polish on its surface every month. It increases the life of this marvelous piece.
4. Hermosa Pine Wood Kitchen Chopping Board
Cutting and chopping fruits and vegetables was never so easy and convenient task before we introduced its pine Wood Cutting/Chopping Board for you. It makes a great prep surface that is easy and most importantly safer for using sharp knives. This chopping board is easy to use and wash.
You may
click here
to explore more stylish wooden chopping boards!